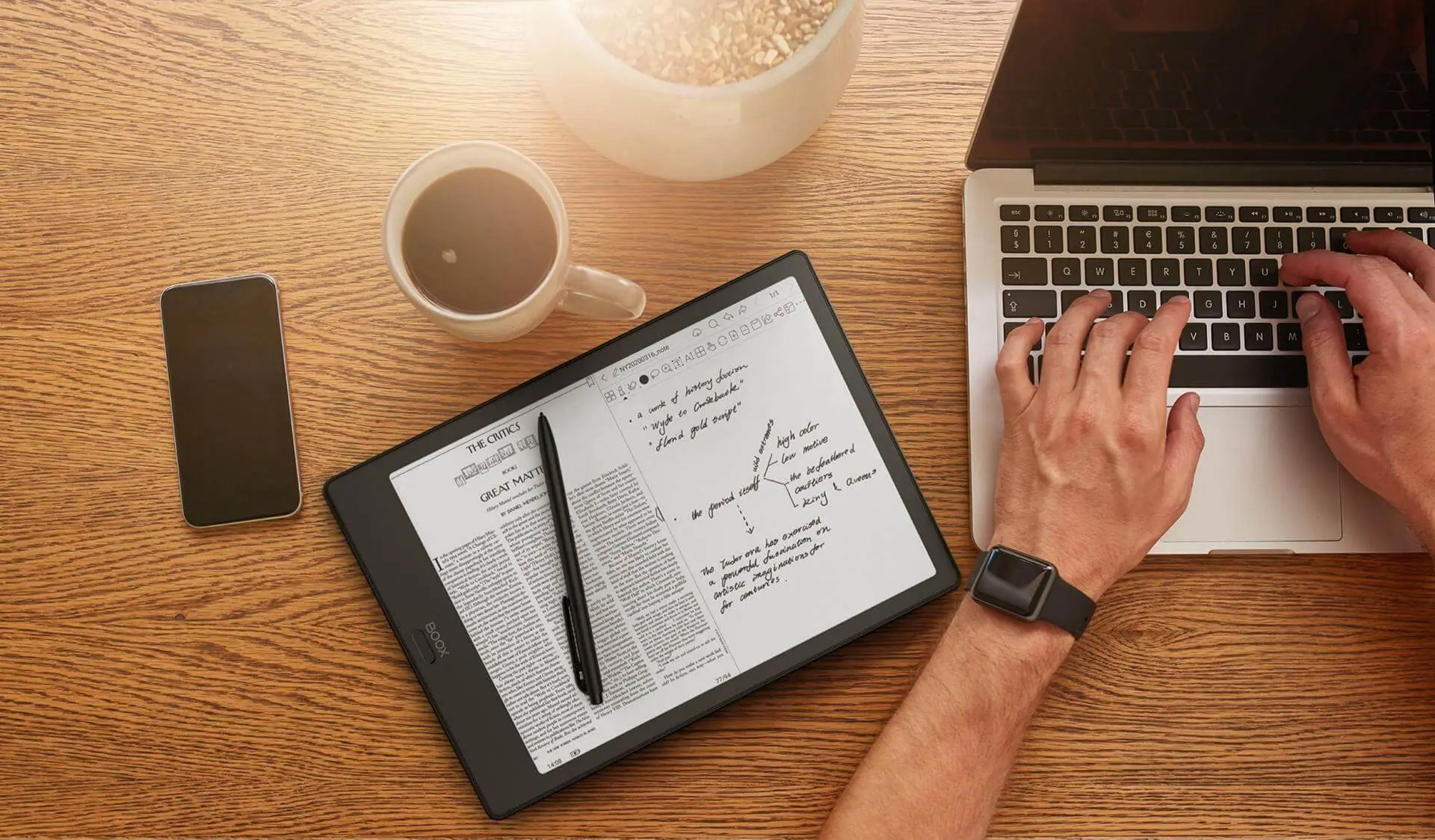 Onyx launched a host of new e-readers and digital note-taking devices this year. Their huge range of products can be confusing for someone who wants to buy something. The company released the Onyx Boox Nova 3 Color, Nova Air, Leaf, Note 5, Note Air 2, Max Lumi 2. Not only did they release all of these models in 2021, but they also continue to sell the Note Air, Note 3, Max Lumi. Not to mention that Onyx has created a new product category dedicated to secondary monitors and that they have released two models; the Mira and the Mira Pro. This gives us a grand total of 8 new products sold by Onyx. Which are the best available?
Onyx Boox Lumi and Onyx Boox Lumi 2 – 13.3 inch screen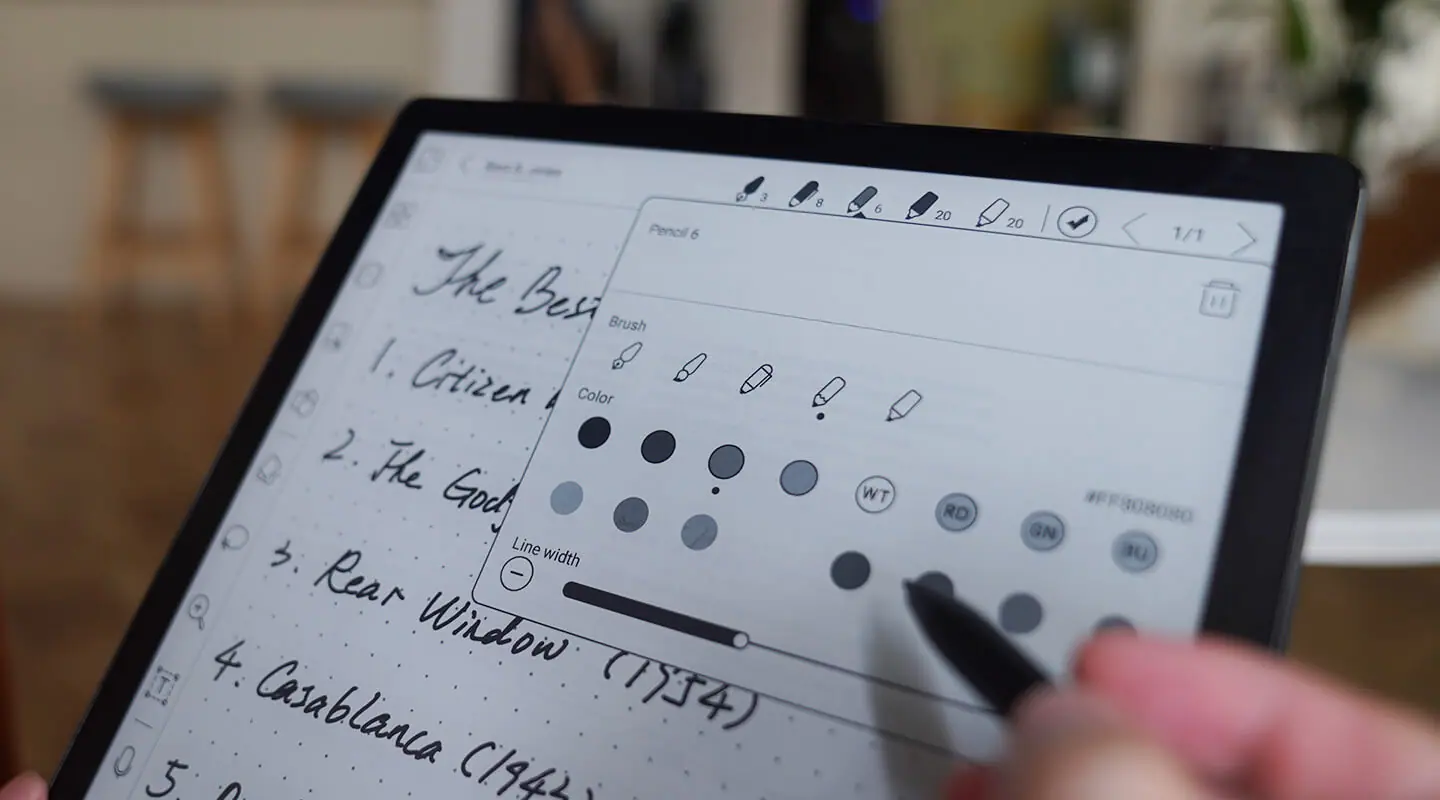 The Onyx Boox Max Lumi series is designed for those who take note taking, freehand drawing, and viewing / editing PDF files seriously. The A4 size screen is 13.3 inches and is the size you want if you are interested in reading academic books, textbooks, magazines, replica newspapers. There aren't many differences between the first and second generation Lumi models. The latter just has a better screen, faster processor, more RAM, and 128GB of internal storage. Both models have Google Play to download millions of free and paid apps.
There are a lot of people who need something for school or for work. Most government agencies are trying to get rid of paper in their offices, so this model will make that easier. Unlike an iPad or other tablet with a backlit display, E INK is easy on the eyes and as close as it gets to reading paper. The battery tends to last for weeks, instead of 1-2 days with an iPad. I also think the Lumi provides a much better drawing experience on the WACOM screen. Apple Pencil and iPad are random, only specific apps work with them. You can draw over any document on the Lumi, right out of the box. The company has also optimized Onenote, Evernote, and WPS Office with reduced latency when drawing with the Onyx pen.
The first-gen Lumi goes on sale for $ 819.99, the regular price is $ 879.99. The Max Lumi 2 is the one I recommend, simply because it is more future proof and will serve you easily for 4-5 years. It sells for $ 879 on the Good e-Reader Store.
Nova 3 Color – 7.8 inch screen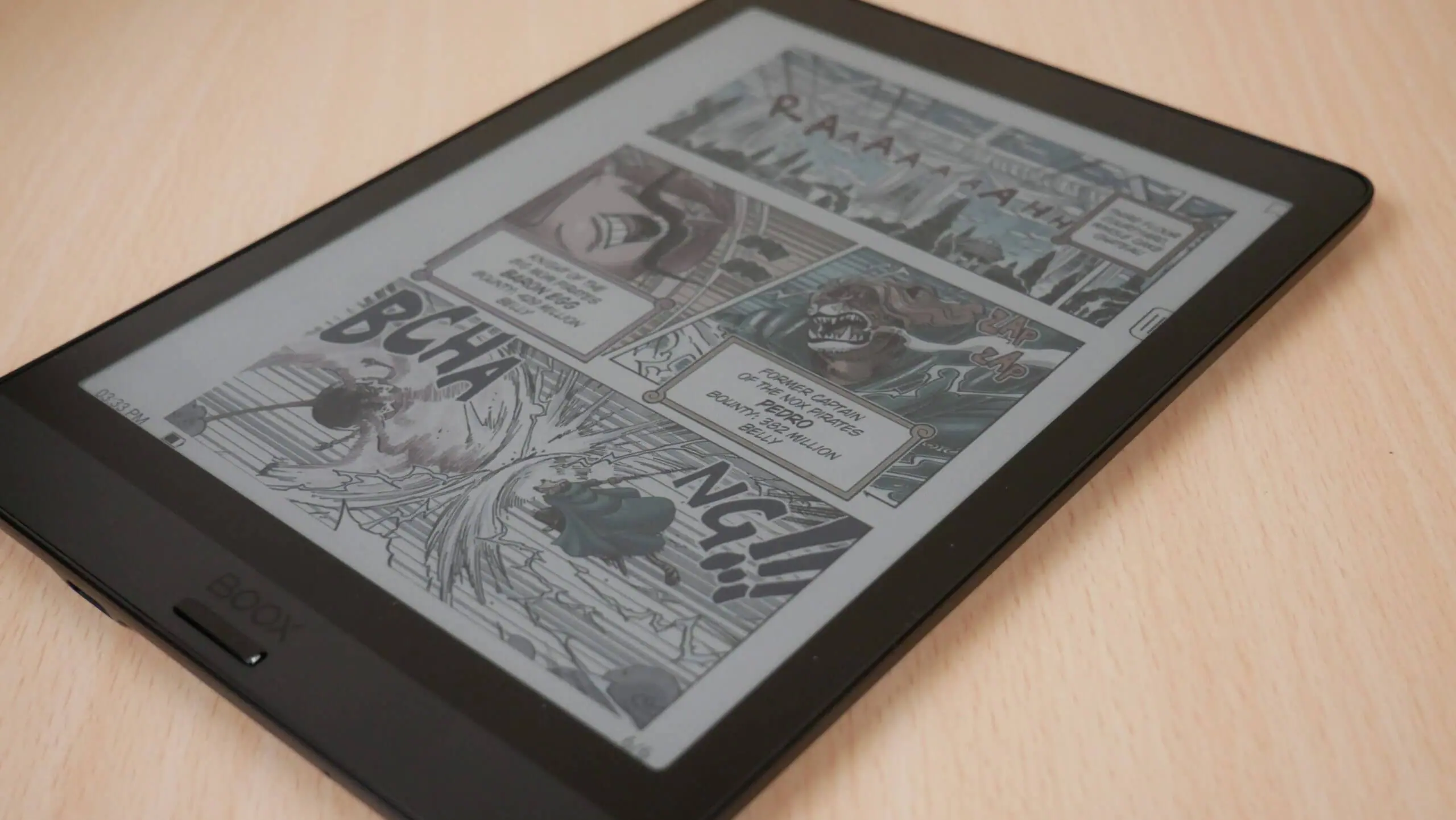 The Onyx Boox Nova 3 Color is the only product in their extensive portfolio to use color electronic paper. It uses E INK Kaliedo Plus, released earlier this year. You can expect to see a total of 4,096 different colors and experience a pleasant mix with a wide gamut. You can draw with 10 different colors and even use shades. This is great for freehand drawing and using the overlay system. It is ideal for artists of character and environment, or anyone involved in technical writing. There is something very convincing about editing PDF files, you can make annotations and annotations in color. The 7.8-inch screen isn't fully suited for PDF files, but you can get by with simple documents that are mostly text and only a few images.
The Nova 3 Color sells for $ 399 on the Good e-Reader Store. It comes with a free case and stylus.
Onyx Boox Note Air 1 and Note Air 2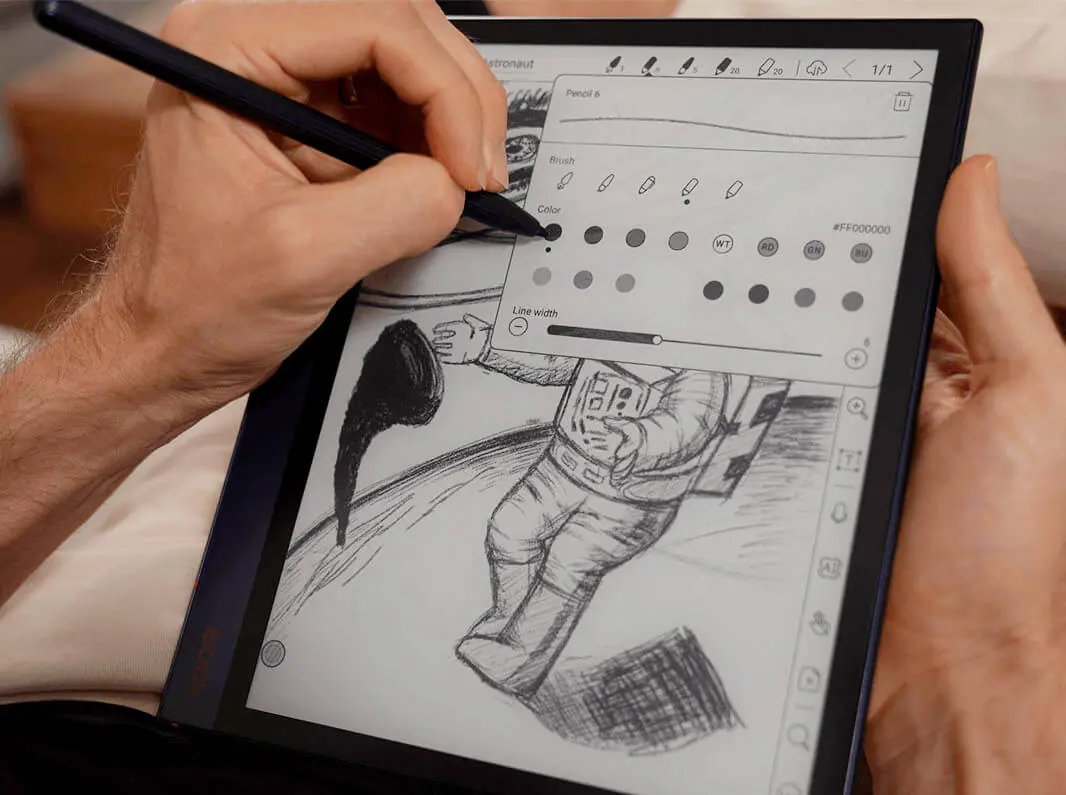 The Note Air 1 was released last year and the Note Air 2 was released this year. The only differences between the two models is that the Air 2 has 64GB of storage instead of 32GB, 4GB of RAM, instead of 3GB, better Qualcomm Snapdragon processor and Android 11 vs Android 10. Both models have the same 10.3-inch display, which is perfect for A5-sized documentation. It can also handle PDF files very well, especially those that contain text and images. You won't get the same kind of experience as on the Lumi, but they can handle textbooks, game guides, magazines, and replica newspapers. You won't have to pinch and zoom a lot. If you want to draw freehand, Onyx has a great note-taking system, with all kinds of features that will appeal to both novices and advanced users alike.
You can download millions of free apps through Google Play, so this is a very cool feature for those of you who like a particular reading app. Onyx has optimized Kindle, Evernote and Onenote on this model, so the latency has been greatly reduced, which is very pleasant when using the Onyx stylus.
The Note Air 1 is currently on sale for $ 429 and comes with a free case and stylus. The Note Air 2 costs $ 499 and is the one I recommend the most, as it will last you 3-4 years before you need to upgrade to something better.
Onyx Boox Sheet – 7.8 e-reader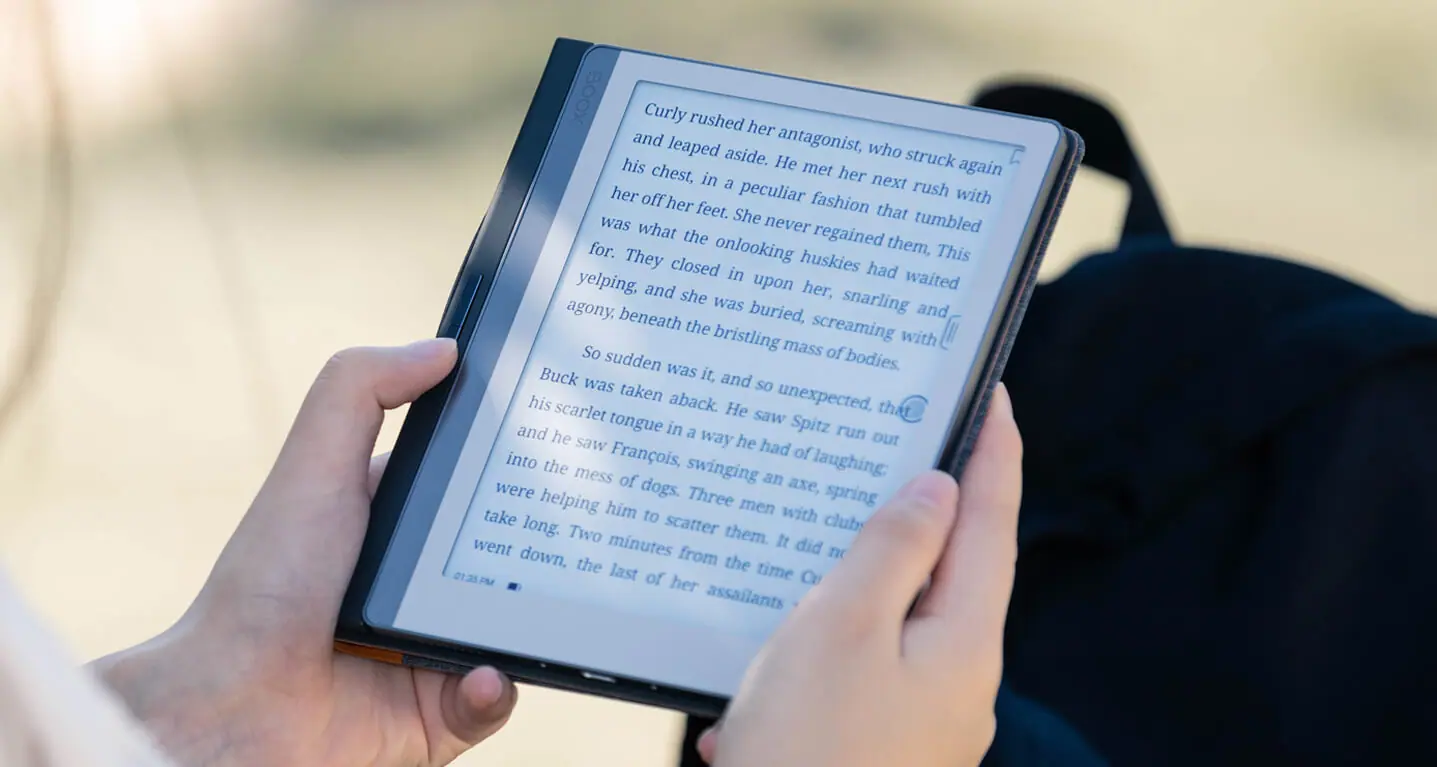 The Onyx Boox Leaf is the only dedicated ebook reader on this list, and it doesn't have a WACOM screen or note-taking functionality. It was purely designed for reading books, comics, and manga and has great compatibility for these formats. You can download your own content from your computer or download your favorite app from Google Play. The screen will give you 300 PPI, so text and images will be sharper. The hardware is nice and fast, there's a quad-core Snapdragon 636 processor, 2GB of RAM, and 32GB of internal storage. There is a speaker, so you can listen to audiobooks or podcasts, Bluetooth is also available, so have your wireless headphones ready. I recommend this device, more than the Poke 3, released last year. This device costs $ 249.99 and is available from the Good e-Reader Store, there is an optional premium case with page rotation buttons which costs $ 59.99 but is on sale for $ 29.99.
Conclude
Here are our recommendations for the best new Onyx e-notes and e-readers to buy. Our picks represent all new devices released this year alone. I haven't included Note 5 on the list yet, as the release is delayed, due to the shortage of EPD. I also didn't recommend the Nova Air monitors, nor the Mira and Mira Pro monitors. Good e-Reader has not yet reviewed the monitors, as Onyx has not sent us any review units, although we are still filling orders in our online store.
The monitor space is cluttered with the Lumi 1 equipped with an HDMI cable, not to mention the Mira / PRO. Dasung has a number of dedicated monitors in its portfolio, such as the Paperlike 3 HD and the all new Dasung 253, which is 25 inches tall.
Michael Kozlowski has been writing about audiobooks and e-readers for twelve years. His articles have been picked up by major and local news sources and websites such as CBC, CNET, Engadget, Huffington Post, and The New York Times. He lives in Vancouver, British Columbia, Canada.